Among the many reasons you need babassu in your life is that this is a star ingredient with many benefits for natural skincare. But babassu can also be used internally to treat high cholesterol, diabetes and cognitive issues.
Before we dive into the many uses of babassu oil, let's figure out exactly what babassu is and what makes it so special.
What is babassu? It is a type of tree.
Babassu is known under various other names, including babassou, babassu palm tree, babassu coconut, cusi palm and babaçu. The tree grows mainly in South America, and it produces fruits and the fruits of babassu tree are used for medicinal purposes.
People use the fruits, the oil produced from babassu tree seeds and the residues to make medicine and treat many conditions, from arthritis and obesity to skin issues.
Babassu oil has a unique chemical composition and it contains approximately 70% fats, a similar fat composition to coconut oil but considered superior to coconut oil.
Babassu oil is lighter and has a less nuanced flavor than coconut oil, which makes it more appropriate for cooking, at the same time absorbing faster into the skin, so ideal for skin care.
Some of the goods in babassu oil include vitamin E, lauric acid, stearic acid, oleic acid and myristic acid that along with other antioxidants make for potent oil that is able to combat fatigue, obesity, hormone imbalance, joint disorders and even undesired effects such as body odor.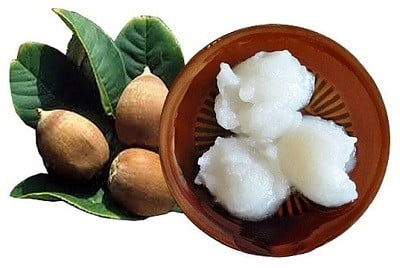 How to use babassu oil for positive results
Apply babassu oil to areas where inflammation occurs. You can use babassu oil to treat burns, bug bites, allergic reactions, eczema and swelling.
Add babassu oil to hot skin to cool the skin. Babassu oil melts upon contact with the skin, so when applied in solid state, it instantly cools the heat by drawing it out of the body.
Apply to hair to seal split ends. You can use babassu oil to make moisturizing hair masks and use before shampooing or simply condition the tips after washing the hair to help treat split ends.
Use in combination with shea butter to treat chapped lips, moisturize and soften the lips.
Use as hand moisturizer. Because it absorbs so fast, babassu oil is great to use when you need instant relief for your hands. It will smooth and nourish the skin without leaving a layer of oil.
Apply babassu oil to treat acne and it may provide positive effects that coconut oil doesn't in some people. Unlike coconut oil, babassu oil doesn't clog pores, so it can be more efficient at bettering the condition.
If you make your own personal care products, know that babassu oil can be safely added in deodorant creams, homemade soaps as a substitute for palm oil, body butters, body lotions and similar.
You can also cook with babassu oil and use it instead of butter to fry vegetables and other meals. It will provide health benefits such as lowering the cholesterol, balancing blood sugar, increasing energy and strengthening brain function.